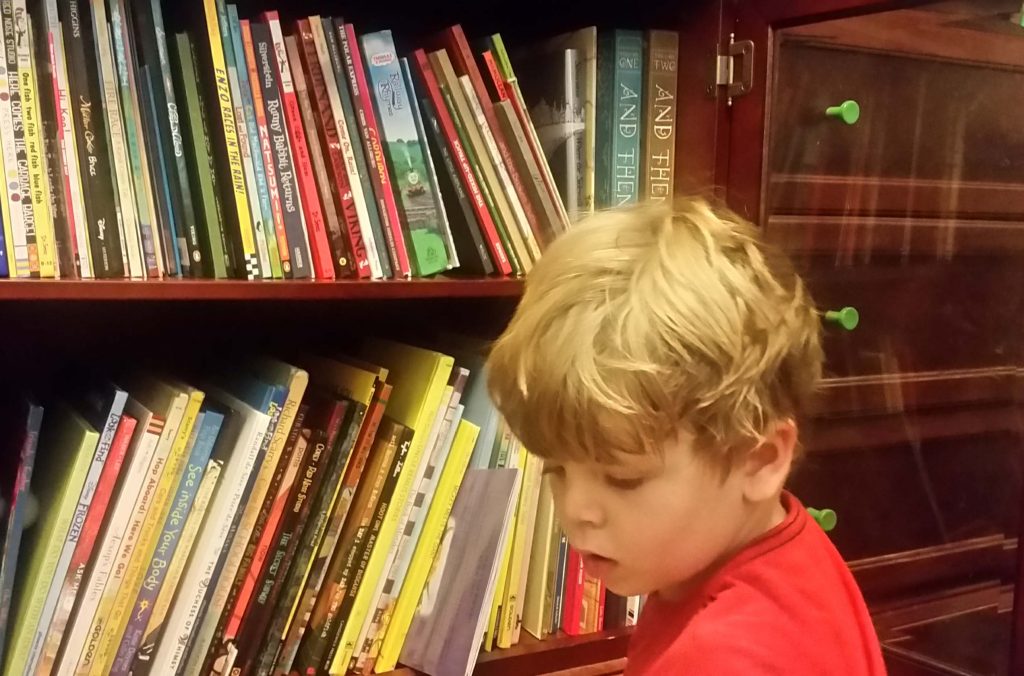 Every night my son gets to choose a bedtime book from his vast library—a library I've very carefully built to represent a world larger than he's been exposed to so far. He's a beautiful, bright, curious little white boy who spends a significant amount of his time in a class that's 95% other white boys and I want him to know there's more to the world. I can't change the makeup of his class, but I can bring a wide variety of colors and cultures into our home and introduce him to some awesome female figures along the way. And I thought I was doing a pretty good job, but the other night he confused Love Is for Come on Rain (the only two stories on his shelves that star African American girls) and I realized I might have fallen into the trap of tokenism.
So I decided to count his books, VIDA-style.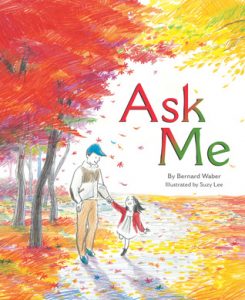 I looked at the gender and race of main characters and also the gender and race of each book's author and illustrator. It wasn't an exact science—I found myself making some assumptions about both race and gender (some of which I was later able to clarify) and the counts are a little iffy (you try wresting a little boy's books from his grasp) but the patterns are clear and I'm so glad I went through this exercise, because I learned a lot.
The Characters
Looking strictly at the race of main characters, I found a better mix than I worried I might have. There's still a lot of white kids in there, but we also read a lot of classic books (read: books from a time when whiteness was presumed). I could certainly be doing better in the Black and Brown (a poor catchall I know) categories, particularly as I begin to teach my son Spanish. And the Asian characters come too heavily from a handful of favorite Asian author/illustrators to be truly representative of a larger world (more on that later).
The Humans

| White | Black | Brown | Asian | Many |
| --- | --- | --- | --- | --- |
| 29 | 5 | 4 | 8 | 3 |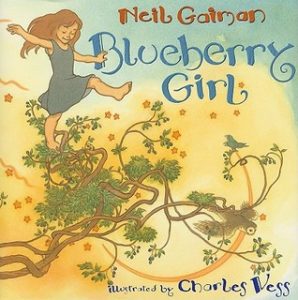 My favorite thing about this table is the "Many" category which I had to scrawl into a margin because of three books: Blueberry Girl by Neil Gaiman and Charles Vess (where the main character shifts race and appearance throughout the book), Love by Matt de la Peña and Loren Long (where technically "love" could be the main character but the rest of the book is so representative of so many lived experiences, it deserves massive credit) and Peace Begins with You by Katherine Scholes that follows a similar pattern.
Why can't more books transcend race this way? It's not the answer for all books, because getting inside specific experiences is important, but I believe it's important to balance specificity with universality and the three books I just mentioned do a great job at universality (even if my husband does find my reading of Peace Begins with You to be a fantastic sedative).
I'm going to try harder here. Representing a variety of cultures is important to me because my own experiences living abroad taught me so much about being human. Representing a variety of races is also important to me because my little kiddo needs to see that people are people, and although I live in a city that is more diverse than the town where I grew up, it is largely a segregated city.
Non-Human Characters

| Animal | Vehicle |
| --- | --- |
| 51 | 9 |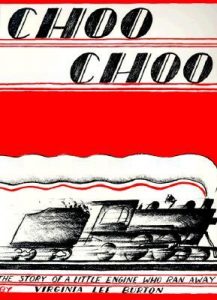 I was surprised to discover just how many books we read that feature non-human characters. Unfortunately, the default gender for animal and vehicle characters seems to be male. Some of this is due to the English reversion to "he" as a generic pronoun (read: patriarchy) but some of it is just laziness.
Here I give massive kudos to Virginia Lee Burton, author and illustrator of both Maybelle the Cable Car and Choo Choo two stories about female vehicles. They're fantastic stories and I'm happy to report my son loves them as much as he loves another classic Burton story, Mike Mulligan and his Steam Shovel (which also features a female vehicle). Another book we love that features a female character is Octopus Alone by Divya Srinivasan.
Does it matter that these characters are female? Maybe not specifically in these books, but it does matter that my little boy is exposed to the idea that females are also functional members of society in all the ways that men are.
Speaking of gender, the table below combines the human and non-human characters.
Gender of All Characters

| Male | Female | Both | Indiscriminate |
| --- | --- | --- | --- |
| 76 | 25 | 3 | 7 |
There's no excuse for the results of my gender count. Even including the number of classic books we read. Yes, a lot of this is also due to the male animals and vehicles, but clearly I need to do better in selecting books. The "both" category comprises books like The Look Book by Chris Sickels where there are two main characters, one of each gender. And "indiscriminate" accounts for books like Love where there are many main characters, the main character is an animal that doesn't have a gendered pronoun like Hoot Owl, Master of Disguise by Sean Taylor and Jean Jullien, or I simply can't tell from the text if the character is male or female as in What Do You Do With an Idea? by Kobi Yamada and Mae Besom.
The takeaways here are that authors and illustrators can and should think about the gender of the character of their main characters. They can even get around gender if they want to. And I can do a lot better in diversifying the characters my son reads about. In terms of race, culture and gender. Likely sexuality, too, but we really aren't there yet.
The Authors
Do the race and gender of authors matter? I believe they do. While I champion authors like Jonathan Evison who truly attempt to get inside the head of a character with a different life experience than theirs and to convey that experience with deep empathy, I also strongly believe that readers benefit from having access to a variety of voices (in this case in text and visually).
Author's Race

| White | Black | Brown | Asian |
| --- | --- | --- | --- |
| 84 | 1 | 4 | 10 |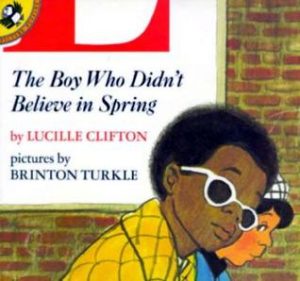 So the fact that almost all of the authors my son has been exposed to are white is a fail on my part. I can name the one Black author—Lucille Clifton—and the excellence of The Boy Who Didn't Believe in Spring is argument enough for actively seeking out more diverse voices. It's a gorgeous book that gets to the heart of male friendship better than anything else I've read.
Another fail is that (because I counted an author each time they appeared) I know that Dan Santat and Suzy Lee account for most of the Asian category. Shaun Tan and Kobi Yamada are nearly all of the rest. As amazing as these authors are, that's only four voices to represent a wide variety of cultures.
Author's Gender

| Male | Female |
| --- | --- |
| 68 | 33 |
I'm doing a little better on the gender front when it comes to authors, but clearly there's work to be done.
The Illustrators
Illustrator's Race

| White | Black | Brown | Asian |
| --- | --- | --- | --- |
| 87 | 0 | 3 | 13 |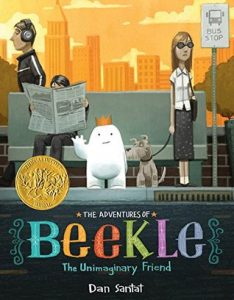 Can I admit yet that I'm starting to feel a little demoralized? How can I not have one single book in my son's collection that's illustrated by an African American? And that this category is looking very white overall. The same note from above about Suzy Lee, Dan Santat and Shaun Tan still applies—fantastic illustrators that I might have overemphasized in my son's collection.
Illustrator's Gender

| Male | Female |
| --- | --- |
| 75 | 28 |
Where have all the ladies gone? Enough said. That's especially disappointing because I've found that the books we have that are written and/or illustrated by women are much more likely to present characters that are not white and/or female.
What I'm Going to Do Next
Let's be real, I'm still going to run out and buy Suzy Lee's next book because I love her work. And I'll probably buy all the Richard Scarry and Dr. Seuss my son can dream of (though we have more than enough Thomas the Tank Engine for a lifetime). But I'm also going to actively seek out books with more diverse main characters and those that are written and/or illustrated by women and people of color.
If you have any recommendations, please leave them in the comments. He's nearly three, but he's willing to sit for stories that are at least at a four- or five-year-old level.
My Recommendations
If you're trying to diversify your little kiddo's shelves, here are some of our favorites:
The Adventures of Beekle, the Unimaginary Friend by Dan Santat
Ask Me by Bernard Waber and Suzy Lee
Blueberry Girl by Neil Gaiman and Charles Vess
The Book of Mistakes by Corinna Luyken
The Boy Who Didn't Believe in Spring by Lucille Clifton and Brinton Turkle
Choo Choo by Virginia Lee Burton
Come on Rain by Karen Hesse and Jon J. Muth
A Different Pond by Bao Phi and Thu Bui
Hoot Owl, Master of Disguise by Sean Taylor and Jean Jullien
Love by Matt de la Peña and Loren Long
Love Is by Diane Adams and Claire Keane
Maybe Something Beautiful: How Art Transformed a Neighborhood by F. Isabel Campoy,
Theresa Howell, and Rafael López
Natsumi! by Susan Lendroth and Priscilla Burris
Now by Antoinette Portis
Octopus Alone by Divya Srinavasan
Old Turtle and the Broken Truth by Douglas Wood and Jon J. Muth
The Snowy Day by Ezra Jack Keats
This Beautiful Day by Richard Jackson and Suzy Lee
Wave by Suzy Lee
Those are affiliate links, so if you buy from Powell's you'll be supporting a great bookstore (and also my book-buying habit).