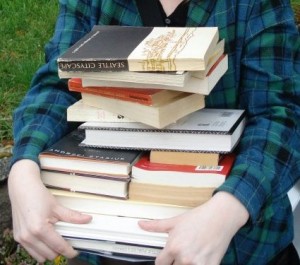 The book reviews on this site bring together my love of literature, political science background, and experience living abroad in an attempt to understand the world. As a novelist, I also write about what these writers teach me about craft and how they influence my writing. For more information about me, please visit the Bios, Isla's Fiction, Artist Statement, and Artist Resume pages.
Book Reviews by Region
I hope you'll stay awhile and peruse book reviews by region (Africa, Arabia, Asia, Eastern or Western Europe, Latin America, South Pacific, and USA & Canada) or simply search for your favorite author or book in the box on the right.
Reading as a Multimedia Experience
I'm an avid reader, but I only review books I feel passionately about. To find out what else I'm reading (including books I haven't yet had time to review), check out my author page on Goodreads. When I get really excited about an author or book, I find and post additional material (quotes, pics, and more) on Tumblr. I post interim updates and random writing thoughts on Twitter. If you're interested in having your book reviewed, head on over to the Contact page for more specific information.