The recent "describe yourself like a male author would" meme is a reminder not just that there's a whole lot of bad (read: thoughtless) writing out there, but that we love to apply categories to understand the world. This completely reasonable coping strategy for our overloaded brains comes with a danger, though, of not only dismissing some potentially great work because the author is male, but (more importantly) of failing to question and confront what's expected of us as women writers. Don't get me wrong, I love myself a rainy afternoon with the comforts of Austen and Wharton, but (brilliant as both are) it's writers like Siri Hustvedt, Carmen Maria Machado, and Paige Cooper that are pushing me to be my best author (and self). Here's a small subset of what they're teaching me.
Smart is Sexy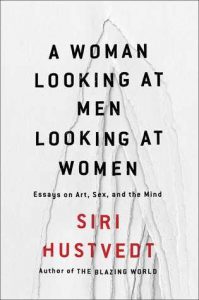 I've long admired Hustvedt's writing and was very excited when A Woman Looking at Men Looking at Women arrived in time for a lengthy convalescence earlier this week. But the best thing I did for myself was to not read all 500 pages in one go. Instead, I'm going to savor her signature intelligence. So far I've read about the differences in modes of knowing between scientists and artists and the contextual coding (and unconscious bias) in how we view art which has led me to question everything about how I encounter arts of all kinds and to better appreciate the instinctual approach to my work that's been evolving over the last decade.
Hustvedt wonderfully spans the line between wonky academic and literary powerhouse and though her essays are my favorite of her work, her fiction is flat out great, too. She has a keen eye for observing the world and isn't afraid to say what she thinks, no matter how that sits with contemporary conversations.
I'm only 24 pages into A Woman Looking at Men Looking at Women, but up next is an essay on Louise Bourgeois (one of my favorite artists!) and I can't wait to savor every last word.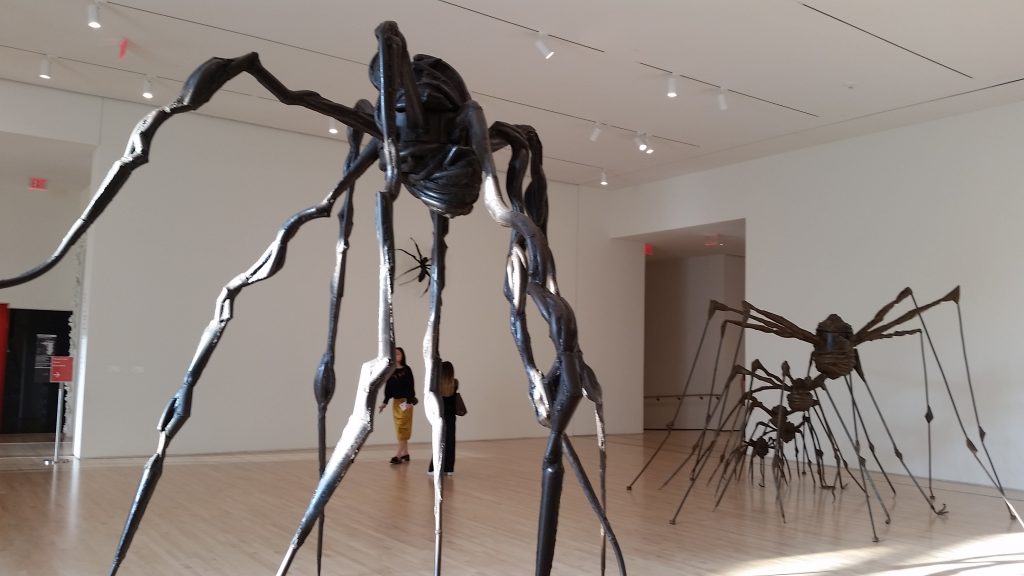 Sexy is Sexy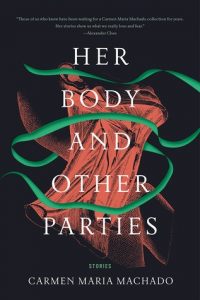 If you haven't already read "The Husband Stitch" by Carmen Maria Machado, do it now. It's okay. I'll wait.
Actually, I couldn't wait, I went back and read it again, too, because this story, and the book it's collected in, Her Body and Other Parties blew my fucking mind. Machado's writing is very intelligent and beautiful, but the thing that stretched me in all the right ways is that it's really unapologetically, lusciously sexy. So much so that when I shared "The Husband Stitch" with a friend at work, I had to go back and blushingly mention (for the sake of HR) that I'd forgotten just how sexy it is.
"That night, I wash myself. The silky suds between my legs are the color and scent of rust, but I am newer than I have ever been." – Carmen Maria Machado, "The Husband Stitch"
It's freeing to read this kind of writing, both as a writer and as a woman. There is enough lust in these stories to rival the wildest Harlequin, but it's the combination of that lust with an achingly acute awareness of the constraints we are subjected to and that we subject ourselves to that makes Machado's writing so astounding. Like Wharton she showcases society's unwritten rules with lines like "scoffing is the first mistake a woman can make," "pride is the second mistake," and "being right was the third, and worst, mistake." Also like Wharton, she shows us what happens when we refuse to obey. But unlike Wharton, Machado's characters trample all over the rules and not only own the consequences of their rebellions but revel in the journeys and the outcomes.
I learned so much from the exactness of descriptions like "a crack that passes through her lip like she is dirt that has never known rain," the ways Machado breaks the fourth wall, and most of all, from her willingness to morph form to suit her own purposes as with "Inventory." Seemingly a catalogue of a woman's lovers, this story unfolds to contain much, much more…
"One woman. Brunette. A former CDC employee. I met her at a community meeting where they taught us how to stockpile food and manage outbreaks in our neighborhoods should the virus hop the firebreak. I had not slept with a woman since my wife, but as she lifted her shirt I realized how much I'd been craving breasts, wetness, soft mouths. She wanted cock and I obliged. Afterward, she traced the soft indents in my skin from the harness, and confessed to me that no one was having any luck developing a vaccine." – Carmen Maria Machado, "Inventory"
Machado is not writing genre fiction (whatever that is). She's writing exactly what she wants in order to tell the right story at the right time.
Weird and Intense is Sexy, Too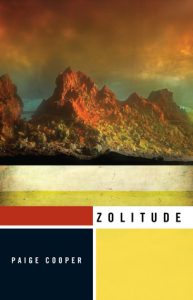 Another writer who demolishes the prejudicial line between "genre" and "literary" fiction is Paige Cooper. The stories in Zolitude are dense, rich, and wildly intelligent. This is not a bedtime book (trust me), not only because of the often chilling plotlines, but because you won't want to miss a single detail of Cooper's intricately crafted stories lest you discover, too late, that the women you're reading about have become animals (or that they always were).
Cooper's stories cover a wide range of subjects, and she fully immerses herself in each. You'll find a deeply detailed plan for the quotidian details of colonizing other planets in "Pre-Occupants." "La Folie" upends stereotypes with the story of a white woman who'd been sold into slavery for the benefit of her sister and the lengths she'll then go to in order to save that sister. And "Thanatos" takes us to the limits (I hope, though I'm not that dumb) of medical science with the stitching together of two bodies to form one (improved?) whole. There are also vampires, tortured (and torturing) geniuses, and a librarian.
All of these wild stories are wrapped in perfectly wrought and unusual images like "her hair is a trash tide over her head" and "he deletes truth like weather deletes history, imperfectly" paired with spot-on maxims like "it's not heroism to crawl into someone's grave with them." The writing is sometimes sexy, always intelligent and intensely weird (in all the best ways).
I'll admit I got lost in the density of Cooper's pages. I liked it.
How a male author would describe any of these women probably depends on the male author. I won't start pigeonholing them and I think I might finally be ready to stop pigeonholing myself, too. Let's go write some cool shit.
To expand your view of women writers (or just read some really good work) pick up copies of A Woman Looking at Men Looking at Women, Her Body and Other Parties, and Zolitude from Powell's Books. Your purchase keeps indie booksellers in business and I receive a commission.